Royal Palace of Caserta
Architetto: Luigi Vanvitelli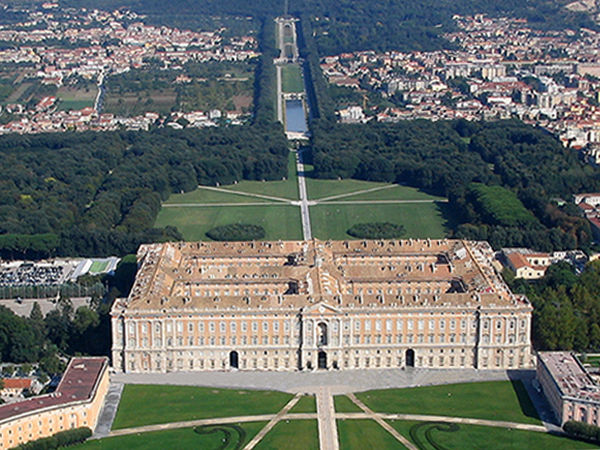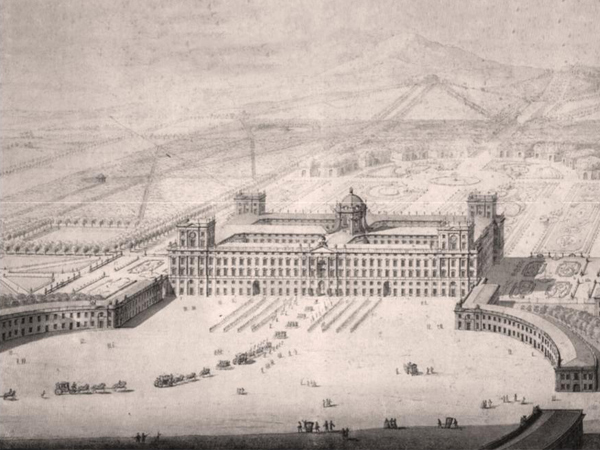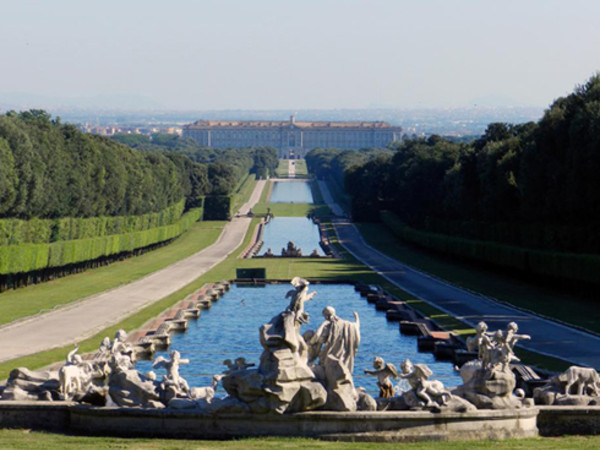 POINTS OF INTEREST
The Royal Palace of Caserta was built at the instigation of King Charles of Bourbon, founder of the Bourbon dynasty of Naples. The palace was part of a project of political reorganisation which provided for the creation of a new "administrative" capital of the Kingdom. The fiefdom of Caserta, property of the Acquaviva family, was acquired by Charles of Bourbon in 1750, and the design of the new palace was entrusted to architect Luigi Vanvitelli (1700-1773).
Aside from the grandiose Palace and the Royal Park, Vanvitelli also looked at solutions to guarantee the water supply needed for the emerging residence and for the built-up area that was due to be developed to the south of the royal residence.
Construction began in 1752 and continued at a brisk pace until 1759, when Charles of Bourbon left the Kingdom of Naples for Spain to be crowned king.
Construction work slowed down to such an extent that when Luigi Vanvitelli died in 1773, it was far from finished. In the centuries that followed, Carlo Vanvitelli, son of Luigi, and other subsequent architects saw this magnificent residence through to completion.


INFORMATION
Address:

Viale Douhet, 2/A, Caserta (CE)

E-Ticketing WWW:

http://www.ticketone.it

E-Mail:

re-ce@beniculturali.it

Phone#:

0823 448084

Booking E-Mail:

caserta@operalaboratori.com

Opening:

Closed every Tuesday, 1st January, 25th December. Extraordinary openings on these closing days will be reported from time to time on the official website.

HISTORICAL APARTMENTS
Opening 8.30 am - 7.30 pm | Ticket office closes 6.45 pm | Last admission 7 pm | Exit from the museum h 7.25 pm
The hours and rooms open on the itinerary may vary on the free days of #DomenicalMuseo

PARK
January 8.30 am - 4 pm | February 8.30 am - 4.30 pm | March 8.30 am - 5 pm | April / May / June / July / August / September 8.30 am - 7 pm | October 8.30 am - 5.30 pm | November / December 8.30 am - 3.30 pm | Last entry always one hour before closing
The hours may vary on the free days of #DomenicalMuseo

ENGLISH GARDEN
January 8.30 am - 3 pm | February 8.30 am - 3.30 pm | March 8.30 am - 4 pm | April / May / June / July / August / September 8.30 am - 6 pm | October 8.30 am - 5 pm | November 8.30 am - 3 pm | December 8.30 am - 2.30 pm | Last entry always one hour before closing
The English Garden will be closed on #DomenicalMuseo free days

COURT THEATER
Fri / Sat / Sun 10 am - 1 pm | Last admission 12.45 pm
The Court Theater will be closed on the #DomenicalMuseo free days

Price:

HISTORICAL APARTMENTS, PARK and ENGLISH GARDEN 14 €

HISTORICAL APARTMENTS only (available only when the Park is closed) 10 €

HISTORICAL APARTMENTS only (available after 5 pm) 3 €

PARACODAY (can be purchased at the Corso Giannone ticket office - access to the English Park and Garden) 9 €

REGGIA TWODAYS (afternoon and next day) 17 €

REDUCED from 18 to 25 years 2 €

FREE ENTRY up to 18 years



Transportation:

By plane 24 km from Naples Capodichino International Airport | By car from Rome A1 motorway (Milan-Naples), Caserta Nord exit | From Naples / Salerno / Bari A30 Motorway, Caserta Sud exit | By train Caserta is connected with the major cities of northern and southern Italy directly or via Rome-Naples with Trenitalia | On foot from the station about 5 minutes, across the square in front of the Royal Palace