Benevento Cathedral
Architetto: Luigi Vanvitelli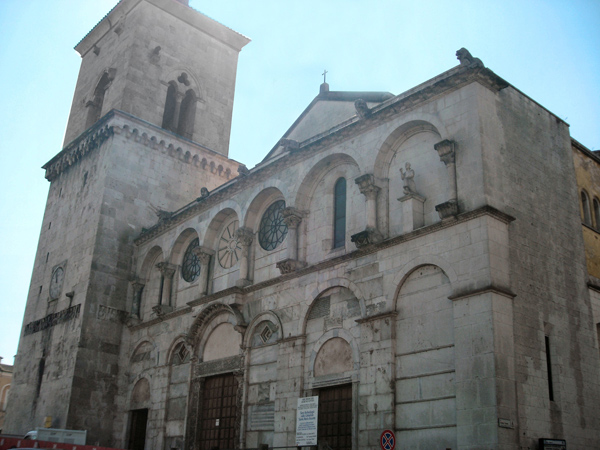 Benevento, Cattedrale, facciata
The cathedral, which was built in the Lombard period, was destroyed by bombardments during the Second World War. Reconstructed under the leadership of architect Paolo Rossi de Paoli, it retains a few surviving Romanesque elements: the facade and the large bronze door, known as the Janua Major. The interior, with its rich Cosmatesque floor, is home to the marble statue of Saint Bartholomew on the Throne and two fourteenth-century pulpits attributed to Nicola da Monteforte.



INFORMATION
Address:

Corso Garibaldi, 139, Benevento (BN)

Phone#:

+39 0824 323345

Booking phone#:

+39 0824 325227

Opening:

Everyday from 7am to 12am and from 4pm to 7:30pm.
Guided tours Hypogeum with archeologist: Tuesday, Wednesday, Friday and Saturdary from 9am to 12am  and from 4pm to 7:30pm.

Price:

Free entrance. Guided tours are free.