?, ? - ?, ?
Giovan Battista Antonini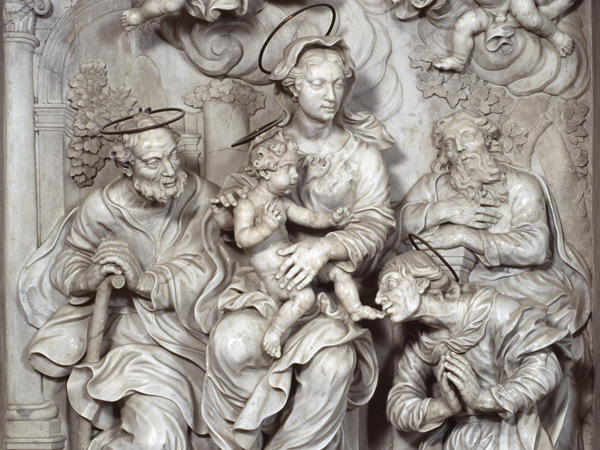 G. B. Antonini, Sacra Famiglia, particolare, Benevento, Sant'Agata dei Goti, Cattedrale dell'Assunta

After moving from Rome to Naples, this sculptural genius worked mainly in the surrounding province, becoming a leading exponent of southern Italian rococo sculpture. His masterpiece is the high-altar complex in the Church of San Michele Arcangelo in Piano di Sorrento, completed in 1713. In a way, his sculptural oeuvre can be considered a transposition of the painting of Giacomo del Po. Towards the end of his life, his style evolved into a spirited expressionism, as can be seen from his work from the 1720s in the cathedral and church of the Annunziata in Sant'Agata dei Goti.